Baseball For All Nationals 2022
July 20 – 24, 2022 | Future Legends Complex | Windsor, CO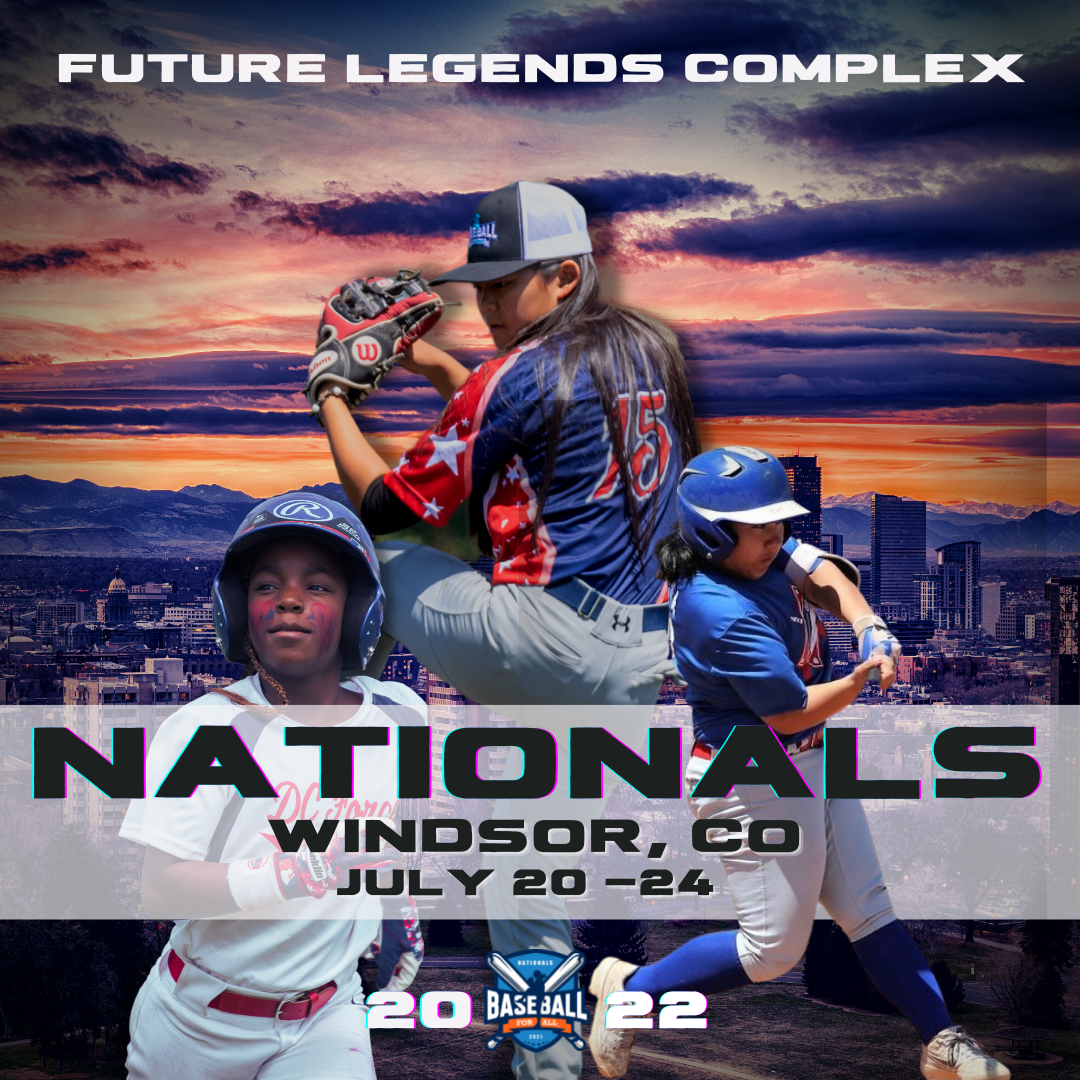 We are thrilled to announce that the 7th annual BFA Nationals, the largest girls baseball tournament in United States history, will be hosted in partnership with the Future Legends Complex in Windsor, CO.
In 2022, we will be adding another age division and are excited to offer even more girls an opportunity to continuing playing:
10U (46/60)
12U (46/60)
12U (50/70)
14U (54/80)
14U (60/90)
16U (60/90)
18U (60/90)
NEW: College Division (details to come)
Registration will open in 2022. Please complete the form below only if you are a coach or team organizer interested in bringing your team to BFA Nationals.
Want to join a team to play at BFA Nationals in 2022?
Contact us today, and we'll get you connected to a girls baseball team near you.