Baseball For All Nationals
July 18 – 24, 2021 | The Ripken Experience | Aberdeen, MD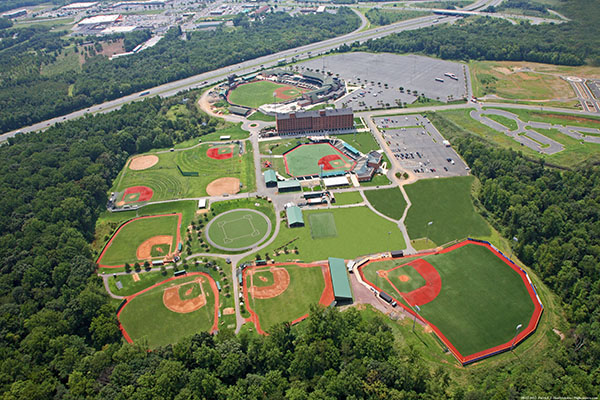 You're invited to compete at the 6th annual BFA Nationals, the largest girls baseball tournament in United States history. Since 2015, we've welcomed girls from all over the U.S., Canada, Australia, France, and South Korea to compete in this one-of-a-kind tournament—a unique opportunity for girls in baseball to be surrounded by hundreds of others who love the game just as much as they do.
In 2021, we'll be joining forces with the Cal Ripken Sr. Foundation and The Ripken Experience, and are proud to provide our players with state of the facilities and more opportunities that are unique to the BFA Nationals experience, including:
5 game guarantee
Exclusive player swag
Opening Ceremonies
Meet and greets with former All-American Girls Professional Baseball League players
Even more exciting events to be announced
To us, Nationals is as much about community and empowerment as it is about home runs and strikeouts. Come join the family to see what the future of baseball looks like.
Registrations will be posted and official rules released in early 2021. Cost will be $2,750 per team. Please contact us for more information.