Baseball For All Nationals 2022
July 20 – 24, 2022 | Future Legends Complex | Windsor, CO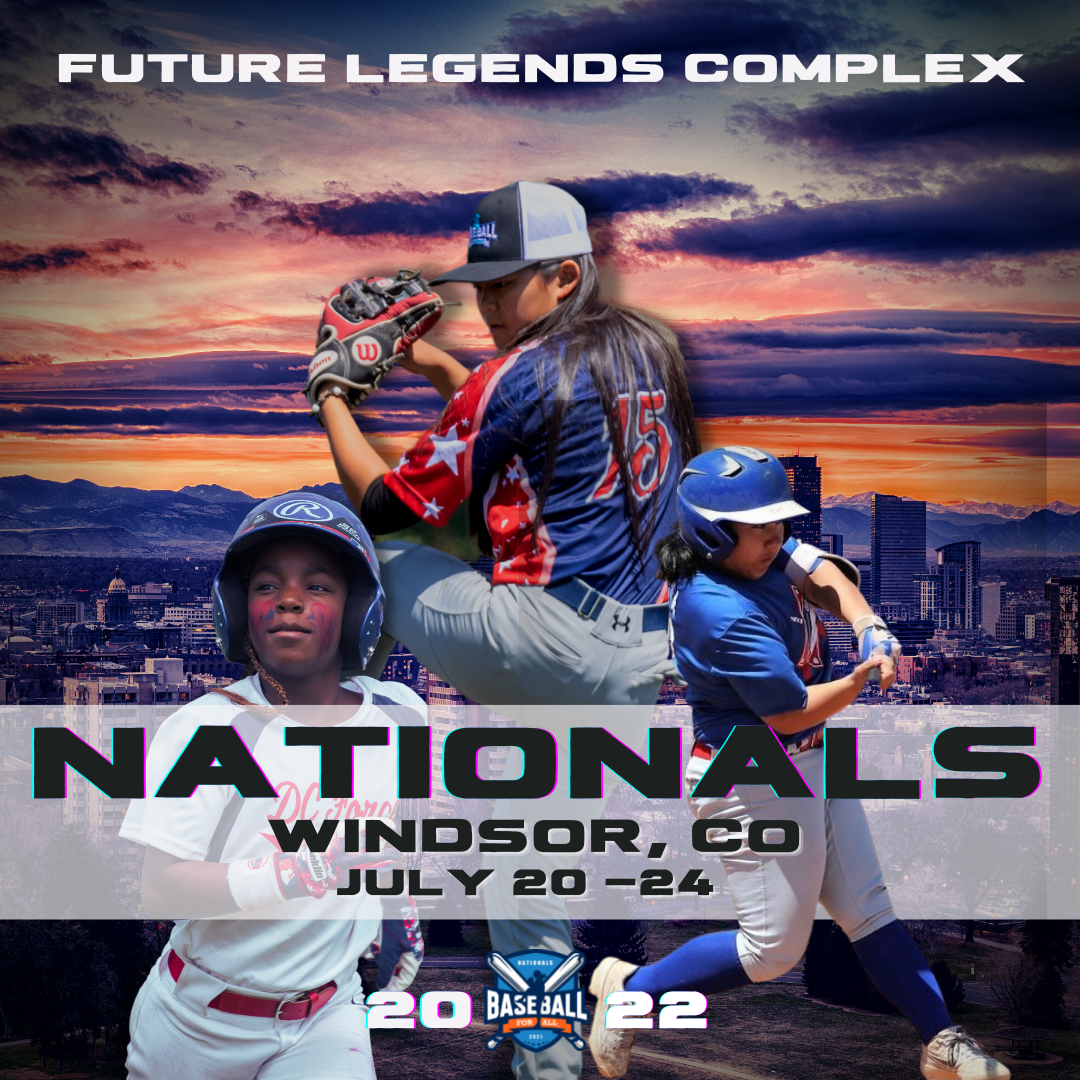 We are thrilled to announce that the 7th annual BFA Nationals, the largest girls baseball tournament in United States history, will be hosted in partnership with the Future Legends Complex in Windsor, CO.
Since 2015, we've welcomed girls from all over the U.S., Canada, Australia, France, and South Korea to compete in this one-of-a-kind tournament—a unique opportunity for girls in baseball to be surrounded by hundreds of others who love the game just as much as they do.
We are proud to provide our players both with state of the facilities and experiences are unique to the BFA Nationals, including:
5 game guarantee (for 12U – 18U)
Exclusive player swag
Opening Ceremonies
Official meet and greets with former All-American Girls Professional Baseball League players
Over 70% female representation in umpiring crew
Even more exciting events to be announced
In 2022, we will also be adding another age division and are excited to offer even more girls an opportunity to continuing playing:
10U (46/60)
12U (46/60)
12U (50/70)
14U (54/80)
14U (60/90)
16U (60/90)
18U (60/90)
NEW: College Division
Registration is now OPEN for BFA Nationals 2022. All players must register individually. Early bird pricing ends on April 30, 2022.