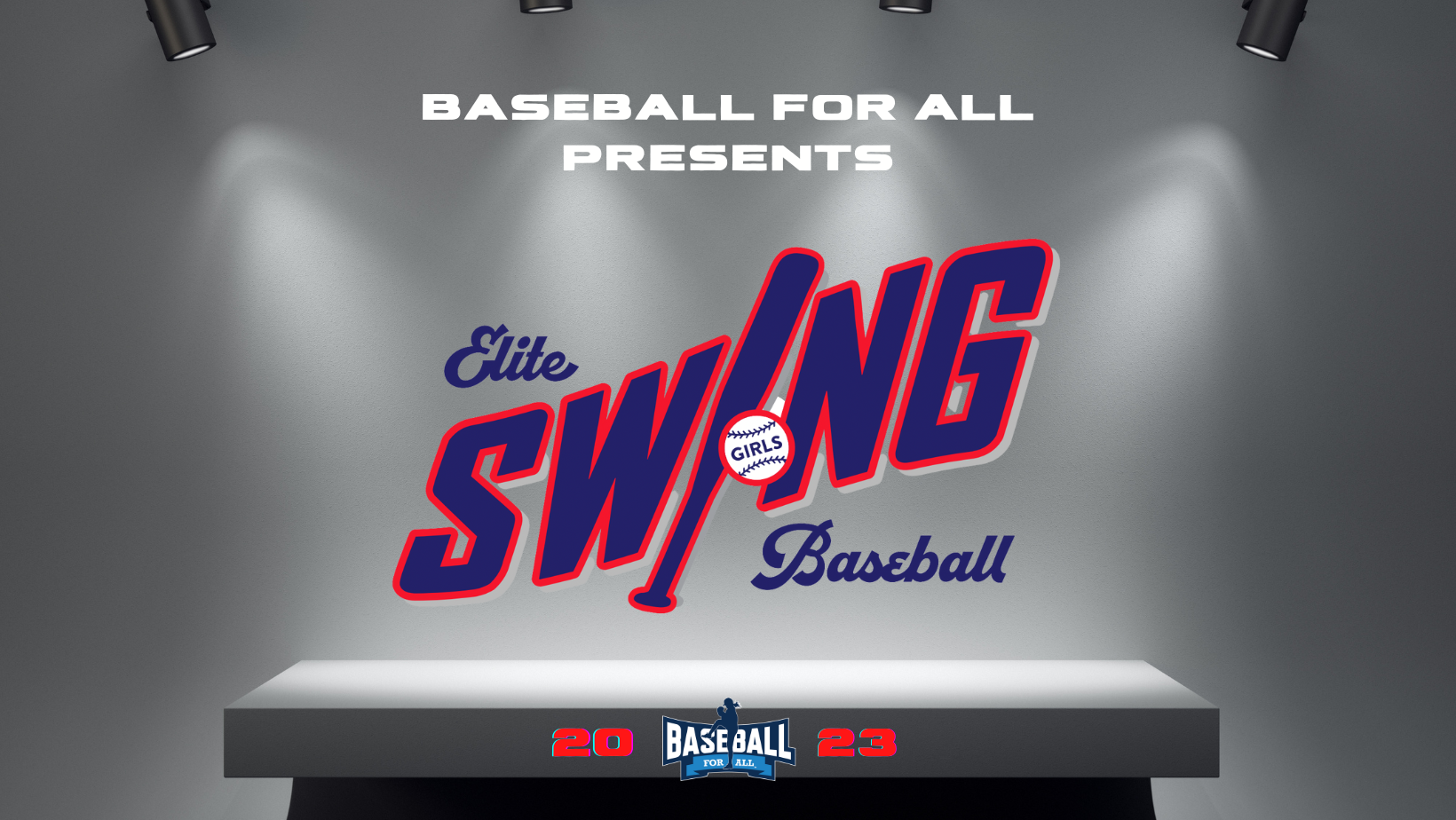 Swing Baseball, in partnership with Baseball For All, is proud to announce the launch of Swing Elite Girls Baseball: a national girls' baseball program aimed at developing our country's most promising young talent to help grow the game for future generations.
This January, players from around the United States are invited to try out for this travel team, where the TOP 15 female baseball players from around the country will be selected to join the 14U or 16U roster for 2023. These players will have the opportunity to compete in otherwise "boys'" Majors/AAA baseball tournaments, and further develop their skills to continue to excel at the next level.
---
2023 SWING ELITE CAMP
April 7 – 9 | Henderson, Nevada
OPEN TO: Girls in baseball ages 13-15 with seasoned baseball experience.
During this identification event, girls will have an opportunity to work out and compete in game play with current BFA Swing Elite players, and be considered for a roster spot on this team this year.
If interested, fill out this form and contact Head Coach Braden Andreas:

(702) 540-3888 via phone call for more details.
---
The Swing Elite Girls Baseball team will play once a quarter in 2023. Tournament schedules will be announced well in advance for proper planning and travel. This team will ONLY be competing at "boys'" baseball tournaments, and will not be competing as a unit at BFA Nationals. (Players are encouraged to play at BFA Nationals and are welcome to compete with their local teams and programs during this national girls' baseball event.)  
ELITE baseball and softball experience is required. This team is certainly focused on developing the next generation of women baseball players—but its mission is centered around the movement to grow girls' baseball as a whole. Desire to pave the foundation for future female baseball players is a MUST.
For more information, please contact Head Coach Braden Andreas at (702) 540-3888.  
Note: Please call Coach Braden with questions—do not text.
---