Leighton Accardo Series 2021
December 10, 2021

-

December 12, 2021

INAUGURAL LEIGHTON ACCARDO SERIES 
We are proud to introduce a brand-new girls baseball event in partnership with the Arizona Peaches: the Leighton Accardo Series, an all-girls baseball tournament for players ages 8–16. This inaugural two-day tournament will be held in Chandler, Arizona in conjunction with East Valley Baseball.
DATES: December 10 – 12, 2021
LOCATION: Espee Park | Pima Park (Chandler, AZ)
AGE DIVISIONS: 10U | 12U (50-70) | 12U (46/60) | 14U | 16U
PLAYER FEE: $149 (applicable only to free agents)
TEAM FEE: $1,395
ACCOMMODATIONS: This is a stay-to-play event. Please see below for hotel options:
ADDITIONAL TOURNAMENT FEATURES: 
– Opening Ceremonies on Friday, December 10
– Custom t-Shirts/sweatshirts made on site
– Custom BFA rings for champions and finalists in each division
– Team awards for top two teams in each division
– Full concessions on site
– NO GATE FEES
– Professional grounds crew
– LIVE streamed games by Sportstream Arizona
---
To register your team for the Leighton Accardo Series, please use the steps below:
2. Select: 'Click Here To Enter East Valley Baseball'
3. Select: 'Account Login' in top left corner.
4. Click 'Create an Account'
5. Complete Personal Info Fields, and Select Create Account
6. Select 'SKIP' on Family Account page.
7. Check 'New Team' and Select 'Register Now'
8. Type Team Name and Select 'Save'
9. Select 'CONTINUE' on Additional Account Info page.
10. Check Appropriate Division, and Select 'Register'
11. 'Comments' Section is Optional
12. Agree to Consent Form
13. Add Coaching Staff and Player Roster
        -This step can be done at a later time by checking 'DONE'
14. Select Check Out
15. You'll have 2 Options.
            1. Pay $1395 in full at check out.
            2. Pay $500 deposit to secure team spot. You'll then have remaining balance ($895) automatically debited on 11/1/2021.
---
Interested in playing but don't have a team? Contact us today, and we'll help connect you to a team.
---
ABOUT LEIGHTON ACCARDO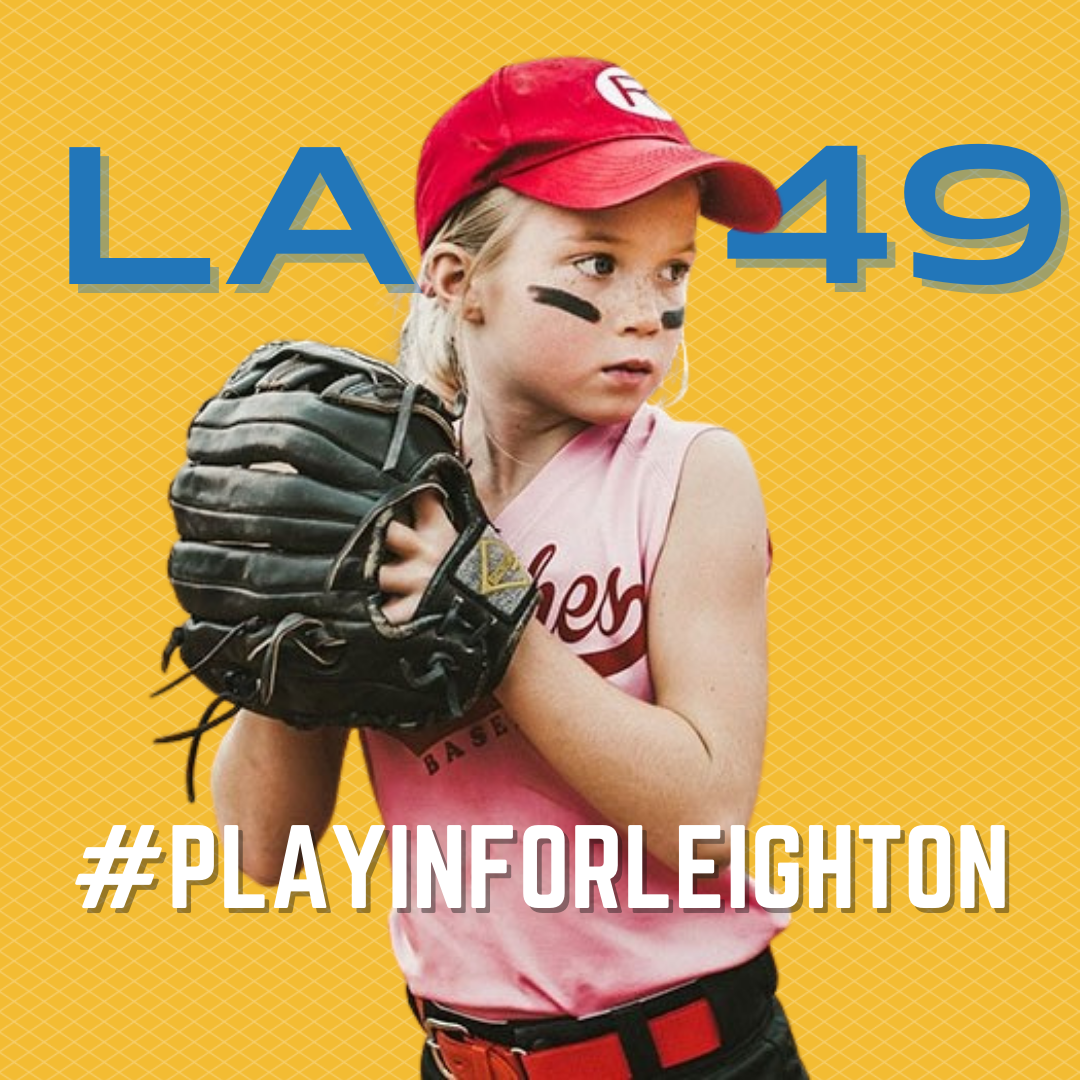 Leighton Accardo was a founding member of the Arizona Peaches, an all-girls baseball program in Chandler, Arizona that has grown to include over 150 girls. At a young age, Leighton was a talented, spirited four-sport athlete beloved by her community. In 2019, she was diagnosed with Stage 4 pediatric cancer and fought bravely with her friends and family standing beside her, every step of the way.
In November 2020, at the age of 9, Leighton passed away. The Leighton Accardo Series was created to honor the memory of Leighton, and pays tribute to the immense impact she has had on the entire girls baseball community.
Today and always, we remember Leighton as a strong, kind-hearted teammate, sister, daughter, and friend — and during this tournament and beyond, we will always be playing for Leighton. #playinforLeighton