BFA Penny Marshall Invitational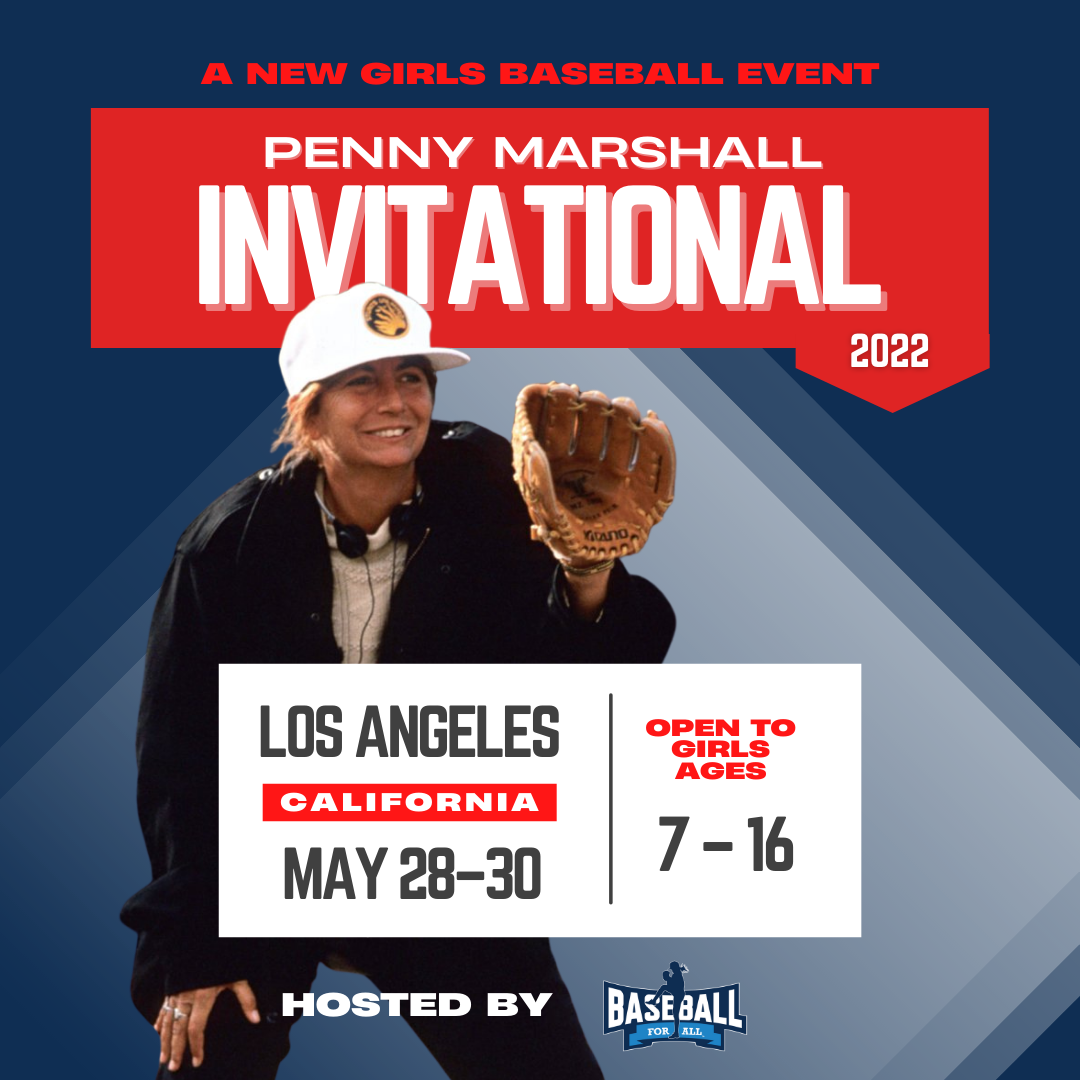 Baseball For All is proud to introduce the BFA Penny Marshall Invitational: a brand-new playing opportunity for girls in baseball in Southern California. We are honored to host this event in honor of Penny Marshall, the legendary director of the "A League of Their Own" that told the story of the original All-American Girls Professional Baseball League—and celebrated girls' and women's love of the game.
This new three day event will welcome players ages 7–16 from the greater Los Angeles area who are currently playing or are interested in playing baseball. To encourage the growth of the game in Southern California, all players will register as individuals and will be placed on teams with coaches.
HOW TO REGISTER
Click HERE to register your individual player today.
EVENT DETAILS
LOCATION: Encino, CA
DATES: May 28 – 30, 2022
GAMES: 3-game guarantee
AGE DIVISIONS
8U DIVISION: Coach Pitch
10U DIVISION: 46/60 Dimensions
12U DIVISION: 46/60 Dimensions
12U DIVISION: 50/70 Dimensions
14U DIVISION: 54/80 Dimensions
16U DIVISION: 60/90 Dimensions